Tips On Where To Get Keranique
It's a popular saying. One you might've first heard while trying to stay awake in your high school Business Studies class. (Nothing like the Sale of Goods and Supply of Services Act to send you into a slumber, am I right?!)
But caveat emptor, the Latin origin of the phrase, shouldn't mean that consumers have to suffer under misleading claims. Or that they should be the victim of scams. They should be able to trust that what they buy is genuine; the real deal.
This is especially important for those in a vulnerable position – like women with rapidly thinning hair, alopecia or other forms of hair loss. Because we desperately want to believe what the shiny products tell us. That they'll help our hair grow back.
And while many of these shiny products can lead to great results, others won't. Far from it, in fact. So this post covers where to buy Keranique – one of the top hair regrowth brands out there.
Read on to discover "one of the good guys" when looking for a Keranique retailer.
Lady Alopecia: On Where To Buy Keranique
When shopping for the brand's 4-part hair care system, you'll have 3 different options.
The first is usually the most straightforward and should be the most trustworthy – although this isn't exactly the case here. (I'll explain why in a moment.) The next option is probably a little pricier, but with less at stake.
While the final option offers the best value – but you'll need to read plenty of customer reviews to take full advantage of it!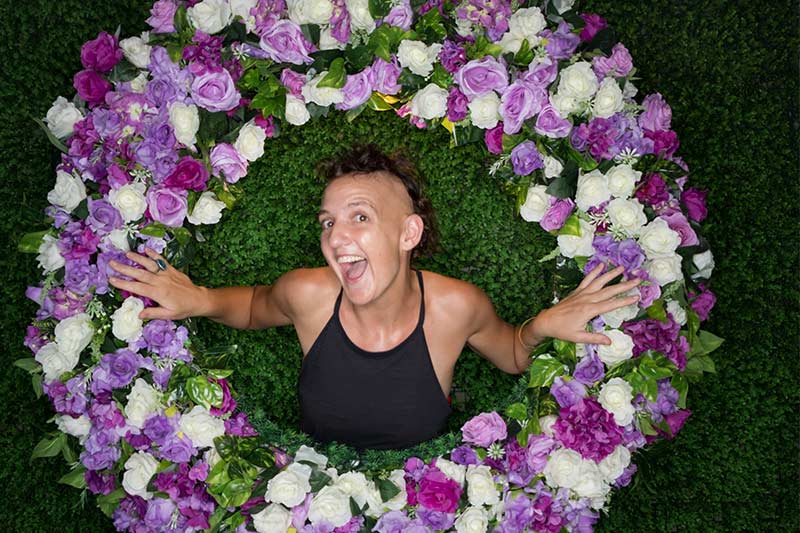 All of the following options have pros and cons to them – as do the treatments themselves – but hopefully they'll make your buying decision a bit easier. And prevent you from getting caught up in a Keranique scam! How very scandalous.
Usually, I think it's a great idea to buy directly from the manufacturer. At least that way, you know it's the genuine product and not a fake – in which case, you could end up rubbing who knows what on your head!
But allow me to unleash another caveat emptor here. Because Keranique's website might offer a tempting incentive, like a Keranique free trial offer for 30 days. (Right now, it's their kit for half price, with two free bonus gifts.)
Sounds great, right? But once you make your first order, you're also agreeing to the brand's auto-ship policy. Basically, this means they'll keep sending you follow-up kits at the original – much higher – price. 
Of course, you can cancel this "service" if you like. But a lot of customers aren't aware of it, not until they receive an unexpected, large invoice. This might explain the volume of negative reviews that Keranique has clocked up – not complaints about the products, which customers seem to love, but complaints about the process.
LA Says: Always read the fine print. As long as you remember to cancel your membership before the next round is sent out, you'll be fine. (Of course, it could be working so well in terms of hair regrowth that you won't want to!)
2. From your local hair salon
This is another way of ensuring that you're getting the real deal, as opposed to a dummy product. Without any incentives to avail of (well, unless your salon has it on special offer), it's the more expensive option.
But on the plus side, you choose when you want to buy it – and at what price – rather than finding yourself caught up in an auto-shipment process that you don't want. Or that you can't afford.
LA Says: When I say "local hair salon" I mean one you can trust. Not some pop-up that sells knock-off bottles and dodgy products for a steal. And although you can buy Keranique in stores, I wouldn't buy Keranique at Target, Costco or Walmart, either. They'll offer prices that are just too good to be true – so you're better off sticking to the likes of a trusted salon like Sephora.
Another Keranique complaint – which, in fact, applies to plenty of hair styling products and treatments – is that the contents of the pack are not genuine.
Some Amazon reviews of Keranique state that what they ordered is nothing like the original product they started out with. It doesn't have the minty smell, the colour is different and the results aren't effective.
So if you do buy from Amazon, always check the reviews for that particular retailer – I've linked to one that gets quite positive reviews below. An alternative is to buy your kit from a salon that also sells online, like Sephora or ULTA.
LA Says: Amazon will most likely be far cheaper than buying through the manufacturer or one of its stockists. But avoid the temptation to go for the cheapest possible listing – and read the reviews before you buy!
Keranique has actually expanded its range of products as of 2018, starting with exclusive in-salon treatments in professional salons. The brand is set to continue its retail expansion internationally over the next couple of years – so there will be plenty of places you can buy it!
Just make sure you buy the real stuff. You can even bring it into your hairdresser to check if you're not sure! And like anything, try not to expect miracles straight away. Just like hair fall is a process, so too is regrowth. It may take time.
Good luck!
Want more info on hair loss products? Then check out these posts for size!
1. What Is Keranique? – A little more about the brand and its products.
2. Nioxin Reviews – The system that worked for me.
3. Keranique vs Nioxin – Learn how this brand fares against the competition. (Coming soon!)