I'm not a cautious type. If I've got yoghurt in the fridge that's a few days out of date, I'll eat it. I've never been afraid to get stuck into street food and as for hair loss treatments, I'll give anything a go.
But you, dear reader, might have a little more sense than me. The likely result of this is that you don't get an upset stomach as often, or that you – quite rightly – read the label properly before applying whatever product you've bought to your scalp.
Still, I'm learning to exercise more caution. Especially when it comes to chemicals, or when using a shampoo for hair loss that might cause harm – like the Keranique side effects I'm about to share.
LA Says: In this post, I'll talk about all the possible side effects of Keranique. Helping you know what to expect and giving you tips on how to use it for your hair type. So let's get started!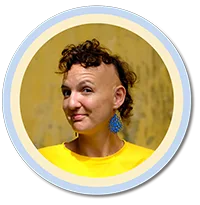 Emma's 'not a doctor' disclaimer
Hi there, I'm an alopecian, I'm not a doctor! Any advice I give is based on my own research and personal experiences. This site is however reader-supported. When you buy through external links, I may earn a tiny affiliate commission. Learn more here.
A Quick Overview: About Keranique
If you don't know what Keranique is, read this short post to get you acquainted with its line of hair care products.
Basically, the well-established brand, based in New Jersey, markets a range of "as-seen-on-tv" products for men and women with thinning hair (although they mainly target women). The most popular combination is the full hair regrowth system.
This system contains:
Scalp stimulating shampoo
Volumizing keratin conditioner
Lift and repair treatment spray
Hair regrowth treatment


Since these kits are advertised in infomercials, Keranique has a distinctly salesy approach – with lots of "before and after" photos and incentives like free trial periods.
Still, the Keranique hair regrowth system has clocked up quite a bit of credibility over the years and is a firm favourite in professional salons. One of the reasons – canny marketing aside – is that it has science on its side.
LA Says: Keranique contains 2% Minoxidil, an FDA-approved formula for combatting hair loss and encouraging regrowth. But the results that this can lead to aren't always positive, which we'll be exploring more in this post.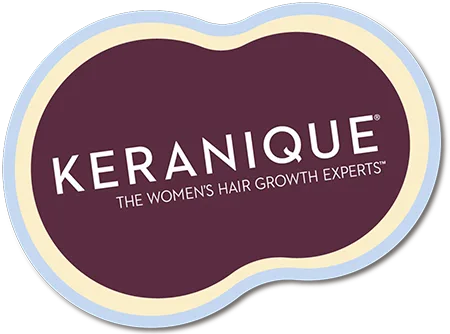 The Side Effects of Keranique
There's no doubt that the four-piece kit is effective. In clinical trials of Minoxidil, those who applied the 2% topical solution saw better results than those who applied a placebo – but were less successful than those who used 5% minoxidil.
So why not just use 5% minoxidil? Well, because I'm a fan of the natural approach where possible. And even though Keranique does contain chemicals, in most cases it's still suitable for daily use as your regular shampoo and conditioner.
It also contains other ingredients that have been designed specifically for women with weak, fine or thinning hair, which can stimulate healthy hair growth and help to treat hair loss.
Here's what Keranique has to say:
The complete Keranique Hair Regrowth System is a four-piece kit that marries both the science of a clinically proven hair regrowth treatment with true premium hair care for thicker, fuller, healthier-looking, more manageable and more beautiful hair instantly.
As we'll see in a moment though, even the natural ingredients contained in its "true premium hair care" might not suit everyone!
Here are a few side effects to look out for:
1. Itching or irritation of the scalp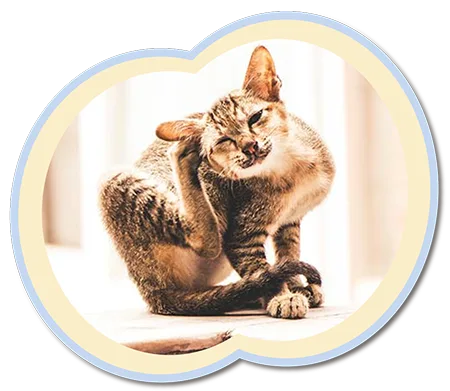 The shampoo and conditioner are both sulfate-free, so you probably won't experience too much irritation – unless you're having a reaction to the keratin in the conditioner or the antioxidants contained in both.
However, the Hair Regrowth Treatment contains 2% minoxidil (it's actually the only Keranique product that does) – and some customers experience adverse side effects from this active ingredient. Other hair loss products – such as Nioxin – don't contain this ingredient.
LA Says: A little itching and irritation is quite common. However, if your scalp gets very uncomfortable or if swelling, hives or intense redness occurs, stop using the treatment. (I even read a review where a woman complained of developing fungus elsewhere on her body after using the hair regrowth treatment – so clearly, bad side effects do happen!)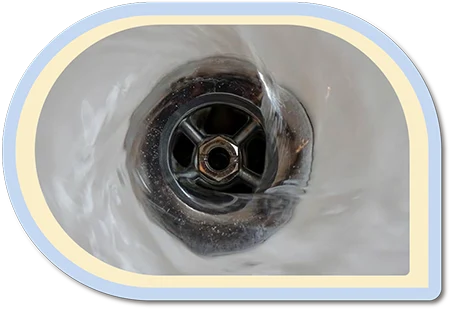 Wait a minute… Did you say increased hair loss? I did. Unfortunately.
Because, like many things in life, you might find that things get worse before they get better. So some customer reviews report shedding more hair in the initial weeks of using Keranique that before they started using the products.
Which, of course, can be a very scary thing. Something you've turned to in desperation, hoping to find a topical hair loss solution that works, only to find that it makes it worse?! Not fun. Not fun at all.
But from my own experience of using hair loss products – and from what my research tells me – this is normal, for about 2 weeks anyway. Your scalp is simply adjusting to the new treatment and anyway, you might be in the middle of your "shedding cycle".
Your hair fall will stop when it's good and ready and, by continuing to use Keranique, you're promoting a healthier scalp environment to tempt those follicles back into fruition.
LA Says: The chemicals should have "settled in" after 2 weeks, so you shouldn't really experience any more hair fall at this stage. If you do, my advice would be to stop using Keranique and seek an alternative option.
3. A suffering bank balance!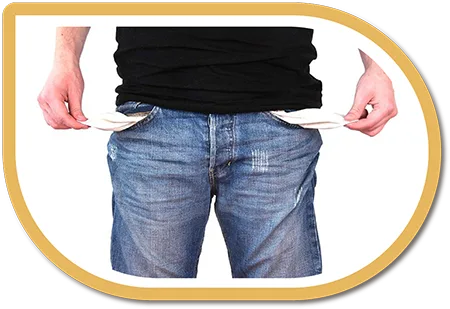 Ok, so this mightn't exactly count as a physical side effect of using Keranique. But it's definitely an off-shoot of buying into the company's membership scheme – because it might end up costing you more than you expect! 
In fact, most customer reviews about the products themselves are quite positive. But they do complain about Keranique's marketing strategy and its auto-renew policy, which you have to agree to when you buy from getkeranique.com and which people feel is a bit of a scam.
So to avoid this bad side effect of Keranique, simply be informed about where to buy it.
LA Says: Always read the small print. Or avoid buying into any Keranique free trial offers in the first place. The same goes for cheap offers from Walmart, or online. They probably don't contain the real deal, anyway.
Head Scarves for Hair Loss
Wrap it up like a queen with my new supersoft jersey cotton headscarves.
People Who Should Avoid Keranique Entirely
The manufacturer gives a couple of warnings about using the Hair Regrowth Treatment product, mainly because of its minoxidil content. So don't use it in the following instances:
If your scalp is red or inflamed, infected or irritated
If you use any other medicines on the scalp
If you're under 18 – Keranique is not recommended for children
If you're pregnant or breastfeeding
If you suffer from heart problems or have high blood pressure – minoxidil can be quite dangerous
LA Says: If you have any doubts as to whether or not Keranique is safe to use, make sure to consult your doctor. Because my advice is strictly based on personal experience, and my own research – so it's always good to get an expert opinion, too!
When To Stop Using Keranique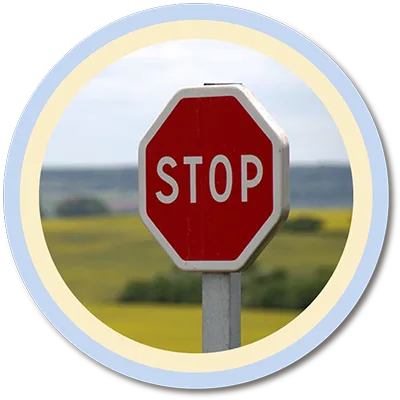 For some customers, the side effects of Keranique – a little redness and irritation – are harmless. However, there are exceptions to every rule; people who will be affected in ways that others aren't. So discontinue use and speak to your doctor if you experience any of the following symptoms:
Chest pain, a rapidly increasing heartbeat or dizziness
Sudden, unexplained weight gain
Swollen hands, feet or face – which could be a systemic reaction to the active ingredients
Acute scalp irritation, like bumps or a rash – bearing in mind that a little tingling and redness is ok
Unwanted facial hair
Migraines or headaches, if you don't normally get them
Some of these effects sound pretty extreme, I know. And you might wonder how a simple shampoo and conditioner could cause these side effects to occur.
But these reactions are usually because of the minoxidil in Keranique's Hair Regrowth System. The upside of this is that minoxidil is an FDA-approved formula for increasing hair growth; so it has proven to be effective.
The downside is that it can cause nasty side effects like chest pain and headaches… it might even be dangerous for some users. Plus, some people might experience an allergic reaction to the natural ingredients in Keranique, like peppermint oil. (Although these cases are rare, I still feel it's important to mention all possible side effects!)
LA Says: If you experience any of the above serious side effects, discontinue use and speak to your GP, dermatologist or trichologist (hair doctor). I'd also stop using Keranique if you don't experience any hair regrowth after 4 months, or the 120 days they recommend for best results.
My Top Supplement for Alopecia?
Discover the Lady's number one supplement for hair loss.
Final Thoughts: Worth A Try?!
We're all built differently. And what works for me might not work for you. Similarly, what might not affect me might affect you massively. That doesn't mean you should avoid every hair loss treatment out there – simply exercise caution, listen to your body and don't expect instant miracles!
Take Lady Alopecia's advice: Try the 120-day trial period.
If you don't experience any bad reactions, keep going for 120 days, or 4 months, like the makers suggest.
On the other hand, if you experience any side effects or reactions to Keranique that don't feel ok – like swelling of the face or neck, any dizziness, chest pains or headaches – stop using it immediately and speak to a medical professional.
Good luck – and let me know how you get on!
Want the freshest Lady Alopecia news?
Get free, semi-regular alopecia-related news things and musings.
Psst… If no welcome email shows up, check your spam.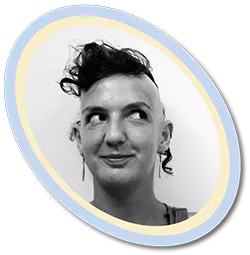 Alopecian. Yoga Teacher. Copywriter. Here to share information, offer support and show people the adventures that can lie in hair loss. I'm proud to have alopecia and I want to help others embrace their baldness, too!